Where in the world?
I've used some tiles from MultiMap to show you how far I've come!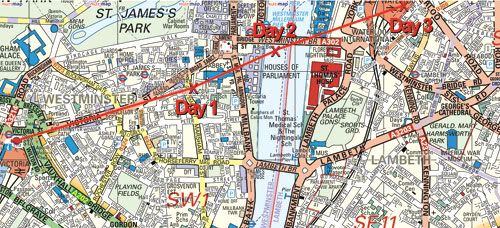 From London Victoria Station, Past Big Ben, across the Thames to Waterloo Station - right next to the London Eye: 2.25 km Yipee! You can see an interactive aerial photo at
multimap
. (Waterloo Station looks like a big grey fish, and the ferris-wheel that is the London Eye looks like it's fallen over)
How far did you swim today?